El Zarape
1304 S 9th St, Philadelphia, PA 19147
Order now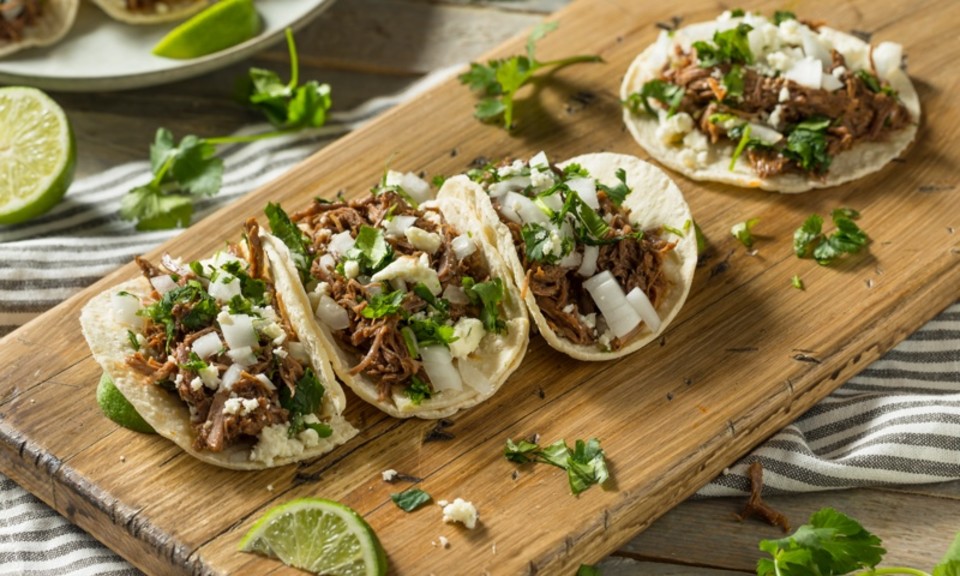 Brianna
i've been working in Center City for almost 4 years now, and my coworker and I have been saying that there isnt much food in the city that's different and new from what we usually get. That said, we took the time to peruse (my new fave word) GrubHub, this was just something we clicked on. She got the lunch chimichanga with chicken, i got the street style mini tacos. SO SO SO GOOD. everything was very fresh, down to the refried beans, the salsa, EVERYTHING. the tomatilla salsa balances out the tacos perfectly and the avocado makes them that much better! defffff a re-order !
Patricia
Wow!!! I ordered the empanadas and the chicken fajitas. I have never had Mexican takeout that was so delicious and satisfying. I don't usually care for guacamole, but theirs is absolutely delectable. Everything was over the top excellent. I will definitely be a loyal customer as long as I can get food this delicious. Thanks El Zarape, you are the best!!!!
Nicole
I used to order from El Zarape all the time then they moved. When they moved the food wasn't as good. This is the first time in a while that I have ordered. It was great just like it used to be. I am happy to say my southwest chicken tacos was as tasty as they were the first time I ordered. I am glad they are back. I will be ordering again and again.
Vince
I thoroughly enjoyed everything ordered. It was meant to be shared and sampled and was a rousing success. Rich authentic flavours, fresh ingredients, GREAT portions. The burrito? To die for. The made-to-order guacamole was beyond belief. I will definitely be ordering from here again!
Leanne
The food seemed good and was on time. My only complaint it that the driver spilled everything and I couldnt eat any of it, but 5 stars cause its not the restaurants fault. Everything was packaged well, so there was no room to improve for the restaurant.
Robert
Food is consistently excellent. Guac is always fresh and mousse-like. Delivery can be a bit slow (I live about 4 blocks away and it sometimes takes 60 minutes) but it's so good that it's worth it.
Ron
Amazing Mexican food. Fast delivery, great service. I highly highly recommend El Zarape. I have never eaten in, but I have ordered from here a LOT. Never disappointed.
Laura
Really delicious food in generous portions. We tried El Zerape because of a first order discount but it won't be our last The guacamole and queso were so yummy!
Mark
Delivery arrived quickly. Chimichanga was hot and tasty.
William
The best Mexican food I have had yet in Philadelphia
About us
Dinner, Lunch Specials, Mexican
Today

Takeout: 4:00 PM - 10:00 PM

Takeout

Monday:

4:00 PM - 10:00 PM

Tuesday:

4:00 PM - 10:00 PM

Wednesday:

4:00 PM - 10:00 PM

Thursday:

4:00 PM - 10:00 PM

Friday:

4:00 PM - 10:00 PM

Saturday:

4:00 PM - 10:00 PM